Key Person Insurance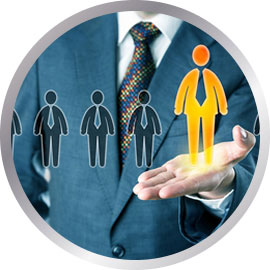 Death or critical illness of a person who is key to the business case study
ABC Ltd is a successful local business.
There are three shareholders Andy, Brian and Steve, all of whom are actively involved in the business.
Brian is the Sales Director. Over the years, he's made a lot of very good business contacts and he's on first name terms with most of them.
Andy and Steve have their own specialities and pretty much leave Brian to generate new business and looking after existing customer accounts.
Unfortunately, and completely without any prior health issues, Brian has a severe stroke.
He's rushed into hospital and through immediate emergency treatment, his life is saved.
However, as a result of his stroke, he now suffers from paralysis and has difficulty remembering things. The prognosis for Brian is that if he makes a recovery at all, it will be a long and slow process. He can take no further part in the business for the foreseeable future. It's even possible that he'll never work again.
Fortunately, Brian had previously taken out personal income protection and critical illness insurance, so financially, he and his family could manage.
However, how does Brian's illness affect Andy and Steve's ability to run a hitherto profitable business?
Depending on whether or not the business had key person insurance, one of the following two scenarios takes place:
Scenario 1 - no key person insurance
Andy and Steve contact their customer base to reassure them that it's business as usual and that the firm will not be affected by Brian's incapacity
However, it now becomes clear to them how much they'd depended on Brian, and in addition to carrying out their own duties, they find themselves unable to provide the same level of service to customers that Brian had previously very successfully done
Finding that the level of contact and service has now significantly dropped, their customers start to lose faith in ABC Ltd and are open to approaches from competitors. ABC's turnover and cash flow levels now substantially reduce
The bank had previously been understanding, but when it notices that business earnings are dropping, it asks Andy and Steve what their business plan is. It implies that if things don't pick up, it will, "with reluctance", have to look at reducing ABC's overdraft facility. This just adds to the pressure
Andy, Brian and Steve have the same class of shares in ABC Ltd and Andy and Steve find that their tax-efficient remuneration strategy (of a small salary and larger dividends) means that in declaring dividends for themselves, (assuming the business is still in profit) they must continue to pay dividends to Brian, as he remains a shareholder in the business
Andy and Steve, finding themselves with a massive and unsustainable workload and with a reducing income from the business, decide, with great regret, to call it a day and wind-up the company, losing the business they'd put so much effort into. They just about manage to pay-off the bank and creditors, but walk away with nothing after years of hard work. The wind-up of the business also means that Brian's own shareholding in ABC Limited is now worthless
Scenario 2 - with key person insurance (including critical illness cover)
On Brian being diagnosed with a critical illness (his stroke) an insurance policy pays out a cash lump sum to ABC Ltd. The amount of the lump sum was previously set by Andy, Brian and Steve
Andy and Steve contact their customer base to confidently reassure them that it's business as usual and that the firm will not be affected by Brian's incapacity as they have made financial provision to employ a specialist replacement in Brian's absence
They then employ a temporary specialist consultant while (in view of the long term nature of Brian's illness) they look for a replacement sales consultant
Their customers understand the position and finding that the level of contact and service, while not having quite the same personal relationship as they did with Brian, is just as good as before, are happy to continue their previous trading relationship with ABC Ltd
Turnover and cash flow levels don't drop, the bank remains happy that all is well and doesn't feel the need to reduce ABC's overdraft facility
As the business is producing similar levels of business, Andy and Steve's remuneration strategy (of a small salary and larger dividends) can continue even though they must continue to also pay dividends to Brian
While it is still a stressful situation, Andy and Steve's workload is now manageable. They can carry on with their own specialities, and have confidence that they will not lose the business they spent so many years building up
In addition, Brian and his family know that his own shareholding in the business will continue to have a worthwhile capital value
I have used a Limited Company in this example, but key person protection is of course equally important to a Partnership, and the effects of not having it in place will be equally serious.
The above example shows the importance of critical illness cover. It is possible to have lower-cost key person life insurance for death only, without critical illness cover.
Death-only cover would not have helped Andy and Steve in the above scenario, as Brian did not die. However, if he had died, death-only key person life insurance would have provided the same benefits and death-only cover can be very cheap - contact me for a quote.
I specialise in helping small firms set up business protection.
Contact me for advice or if you'd just like to have an informal no-obligation discussion.