Critical Illness Insurance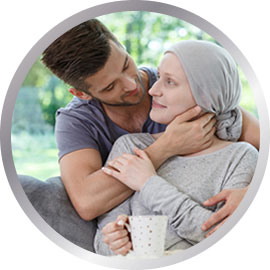 A critical illness can cause as much 'money worry' as death; in fact, it could be even worse, financially, than death, as the critically-ill person has to be cared for. Life insurance pays out if you die. If you become critically ill, but don't die, your life insurance will not pay out. Critical illness cover is designed to pay out a lump sum if you suffer a critical illness, for example, a heart attack, cancer, or stroke.
Mike's Story
In 2005, I saw Mike to arrange a mortgage for him. I recommended that he take out life and critical illness cover that would pay-off the whole mortgage in the event of his death or critical illness.
I also recommended that he take out income protection that would provide him with a tax-free, index-linked monthly income until his retirement age, in the event he could not work due to ill-health.
Mike chose not to take out critical illness cover; a decision, with hindsight, he was soon to regret.
He did, however, take-out income protection cover, albeit not for the level of cover that I had recommended, but for a lower amount of benefit. Mike came to rely on this cover to keep his home.
Apart from the usual colds, etc. Mike had enjoyed good health all his life. However, in early 2006, and only 41 years old, Mike felt the first symptoms of what would be diagnosed as multiple sclerosis.
In September 2012, Mike tells the story of what happened next…
It can be taken out for any reason, however, it is most commonly taken out to cover a mortgage or other loan, to ensure that the debt is repaid in the event of critical illness. (It could perhaps be argued that having your debts paid off if you are critically ill, is itself, an aid to recovery.) If a claim is paid out on a critical illness policy, and in the event that the insured person subsequently makes a recovery to full health, he or she keeps the money.
With critical illness cover, the 'devil is in the detail' as the critical illness cover covered by a policy varies enormously, not only between different insurance companies, but also vary depending upon when the policy was taken out, as insurers change their critical illness policy cover definitions from time to time.
It may be possible, if you have an existing critical illness policy, to change your policy for a newer policy with improved cover; however, this is only something that should be done with great care. I provide a specialist service in reviewing critical illness policies and would be able to review your existing policy to see if you could improve your cover; and it may be possible to have a substantial improvement in your cover, please contact me for a review, or if you are simply considering taking out critical illness cover.
A comprehensive critical illness policy can cover many serious medical conditions, such as:
Alzheimer's Disease
Aorta Graft surgery
Benign Brain Tumour
Blindness
Cancer
Coma
Coronary Artery By-pass
Deafness
Heart Attack
Kidney Failure
Loss of Limbs
Loss of Speech
Major Organ Transplant
Motor Neurone Disease
Multiple Sclerosis
Paralysis
Paraplegia
Parkinson's Disease
Stroke
Third Degree Burns
Critical Illness Cover for Children
The above list is not comprehensive and is a generic guide only, the illnesses covered will vary between different insurance company's policies. The exact cover will be detailed in the policy.
Please contact me for expert advice on your critical illness cover needs.
Please note, it is very important that you do not cancel any existing cover until a review has been completed and if necessary, a new policy set up.